Analytical Instruments
The determination of the dissolved oxygen is one of the most important parameters for water analysis. AMT GmbH has focussed the activities to offer dissolved oxygen sensors with very fast response times, but also for long-time measurements without periodical adding of the sensor electrolyte or exchange of the sensor membrane. The sensors are offered for laboratory use, shallow water and deep sea version
We supply sensors, micro-sensors, measuring instruments and submersible probe systems for H2S, total sulphide, oxygen, CO2, hydrogen, H2O2, ozone, pH, Redox (ORP), conductivity and CTD. Apart from this we offer calibration devices (electrochemical generators) for the generation of standard solutions.  We supply submersible probe systems and special instruments like the BIOFISH, the Towed CTD Chain und the Underwater Fuel Cell.
AMT Analysenmesstechnic GmbH
Water Samplers
All kind of water samplers (niskin bottle ) are fabricated and supplied of your required sizes with high density PVC material and with no corrosive parts.
Please contact us for more details.
 Survey in Singapore Waters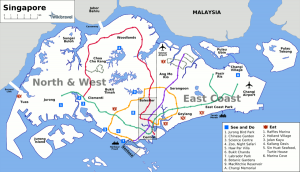 Numerical Modeling
Numerical models are adequate to compute the various parameters with desired resolutions over a wide domain.  Commercial models such as MIKE 21 (two-dimensional) and MIKE 3 (three-dimensional) More