We strive to become the most efficient engineering, procurement and construction company specialising in marine, offshore & Subsea sector.
Our misión is to provide viable solution to the industry through engineering design and supply chain management.
Design through experience
The most complete offshore and onshore engineering design and supply chain management company in the South East Asia.
Focuses on customer satisfaction
Believes in long term business relationships
Collaborate knowledge sharing and innovation which translates better service for our clients.
Is supported by a team of qualified and motivated professionals with cross functional expertise, skills in project & construction management, design, engineering, planning, procurement and commissioning.
We are unique in our approach to clients since we:
Follow best practices in procurement, supplies, services and logistics
Constantly strive to improve operational economics by improving site accountability and productivity.
Always monitor and constantly improve house keeping, material handling, storage and human safety procedures at in house and at project sites.
Proactively monitor the work in progress and economics to conform budgeted schedules.
Participation and involvement in the best interest of client.
We Thrive On Challenging Projects That Produce Bigger Rewards.
The Right Tools. The Right Solution.
Our experts use sophisticated tools and method to solve complex demands from the customers.  We collaborate with industry's respective leading firms on every specific cases.
Environmental Engineering
Met Ocean Data Processing & Analysis
Soil Erosion & Mitigation
Met-ocean data such as wind, wave, tides, currents and water quality parameters are essential in understanding the characteristics of those parameters and to assess its impact on the coastal environment.
Biological Impact Studies
Impact on marine life due to any construction along the seashore or in shallow water
Seawall & Groyne Construction
Survey and studies are required to understand the impact of marine diversity in the site where a construction is planned.  Our Met-Ocean Team conducts such consultancy services.
Design & Development
We design and fabricate the structures required for prototyping
Laboratory Parabolic Beach
Aluminium beach models are fabricated and supplied to local research unit at their requirement.  We chose the materials and fabrication methods by understanding the objectives of the customer.
We Thrive Ourselves On Customer Satisfaction
We Are Responsible
We study your requirement in deep and get you a solution which is cost effective and most suitable!
Our Facility
Our modern fabrication facility is fully equipped and will deliver the job in time with no errors!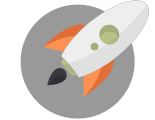 Marine & Offshore  Equipment and Spare Parts, Please  Contact Our Store